Palletizing Robot
Custom designed robotic lines to handle bundles (copies, magazines) at web presses, saddle stitchers deliveries or adressing lines.
Simple solutions to automate your production lines…
Each project is specific. RECMI Industrie designes custom made and complete solutions to meet production and customer's installation requirements: specific tools to handle products, modular and progressive production lines.
Types of production handled :
Graphic Industry: loose, strapped, wrapped bundles and boxes
Packaging : all fields which require primary and secondary packaging
Fiels of use:
Graphic Industry: web presses, saddle stitchers, adressing lines, packaging lines (combination of packing and palletizing)
All industries with packaging activities to prepare products/goods to transport
A global approach of your project :
Conveying lines and gathering of products
Palletizing robot:
Suitable robots function of weight of products and production requirements
Custom designed grippers for optimal handling of products
Custom designed palletizing enclosures to fit any installation and available space, simple or multiple palletizing stations, modular and progressive solutions
Automated pallets conveing systems:
Pallet feeder: empty pallets magazine and dispenser
Automatic transfer of empty pallet to the palletizing position
Automatic ejection of the full pallet
> More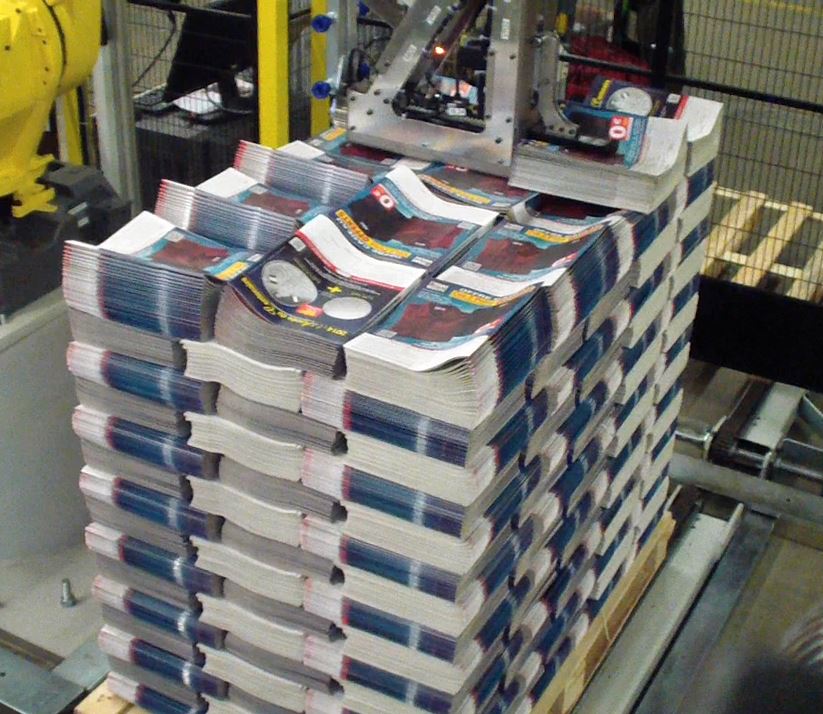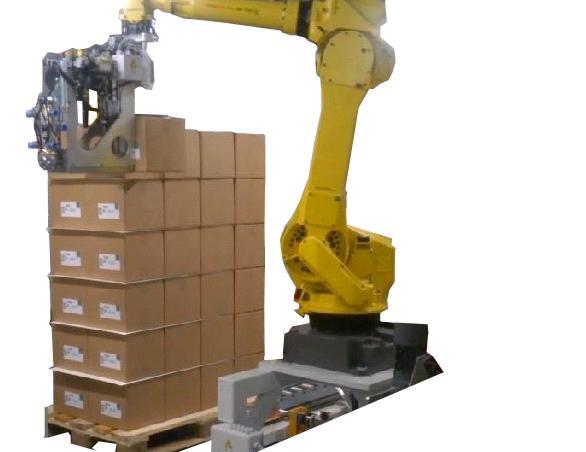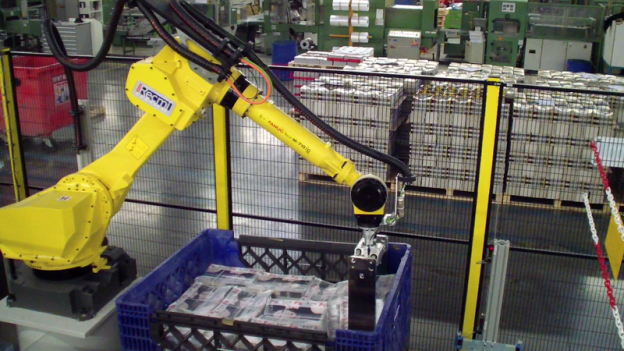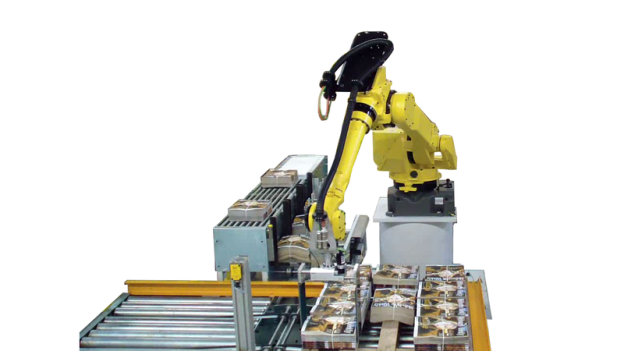 PDF FILE Palletizing Robot
Adjustment of the equipment:
No mechanical adjustment, all automated
Operation diagnostic with clear and illustrated displays
Palletizing software: easy to use, several configuration levels according to operator' skills
Palletizing on standard and specific pallet formats
CE certifications
> More
Maybe you are looking for one of these machines ?