Overhead conveyors
RECMI Industrie offers a complete range of shingle stream overhead conveyors perfectly suited to match with webpress requirements. Inspired by RECMI Industrie philosophy, the very simple concept of this technology is very successful with offset, rotogravure or book printers. 
Important room saving to optimize workshop configuration
Easy maintenance, reduced costs : standard components, standard flat belts without central guide.
Personalized layout drawings suited to the webpress specifications and production facilities.
Vertical tower :
The shingle stream is softly transported between two central driving belts held by « pressure free » clamps.
No adjustment, whatever production is handled.
Possible vertical twist up to 140° (depending on ceiling height)
Low infeed height in the vertical tower : 250 mm mini
Overhead conveyors :
Overhead conveyors without upper belts
Waste ejection with telescopic gate possible on overhead conveyors.
> More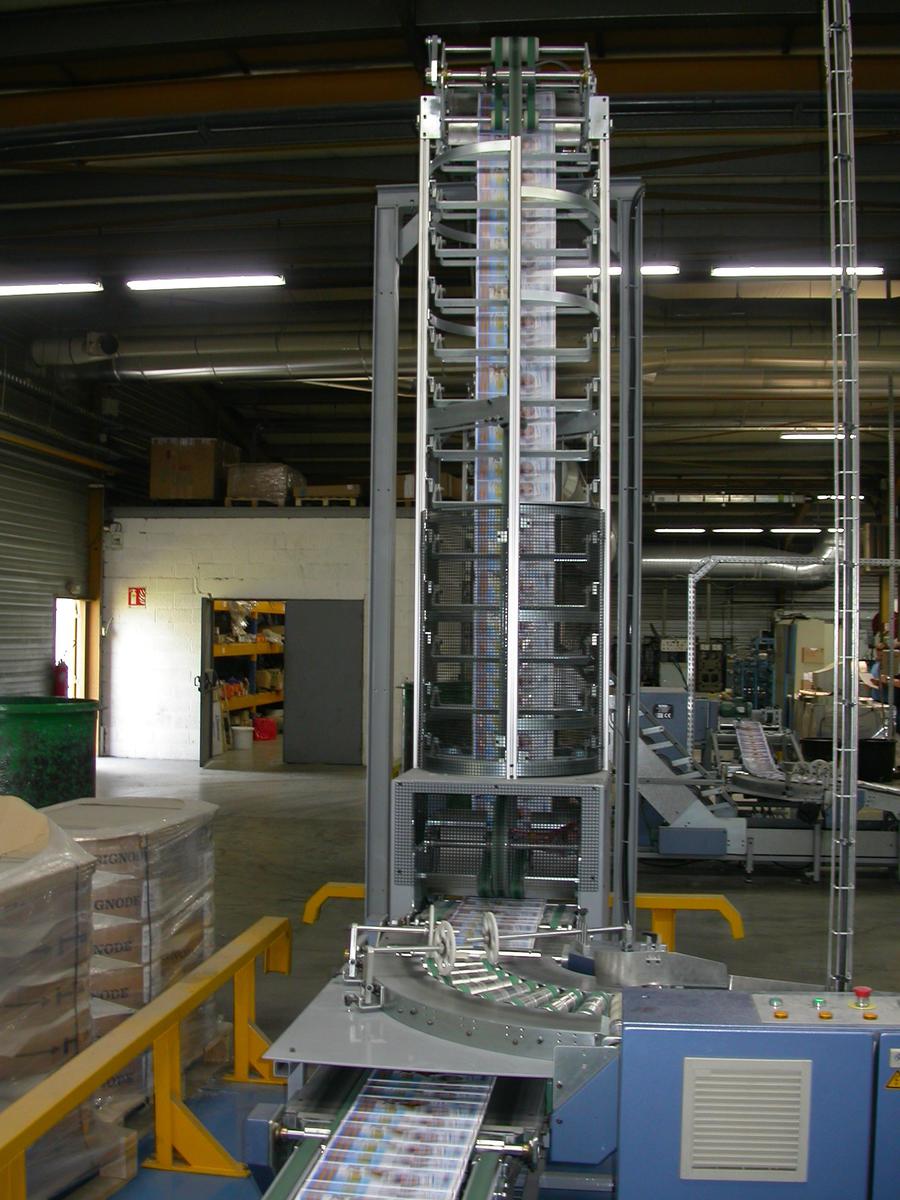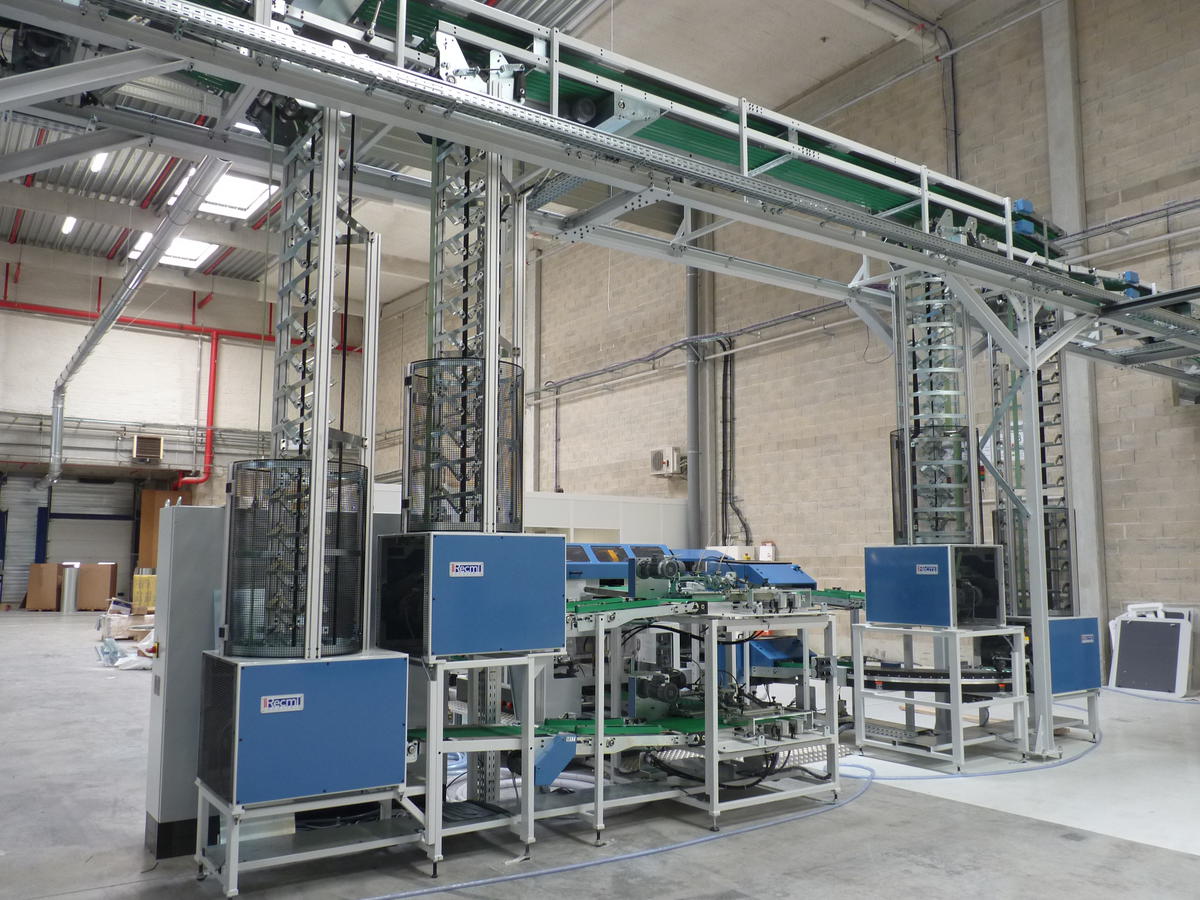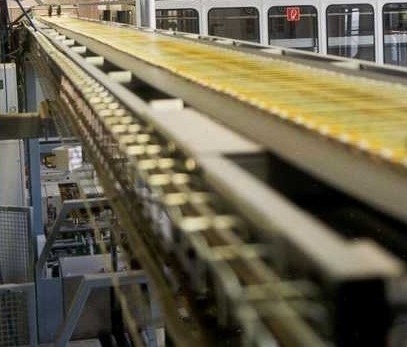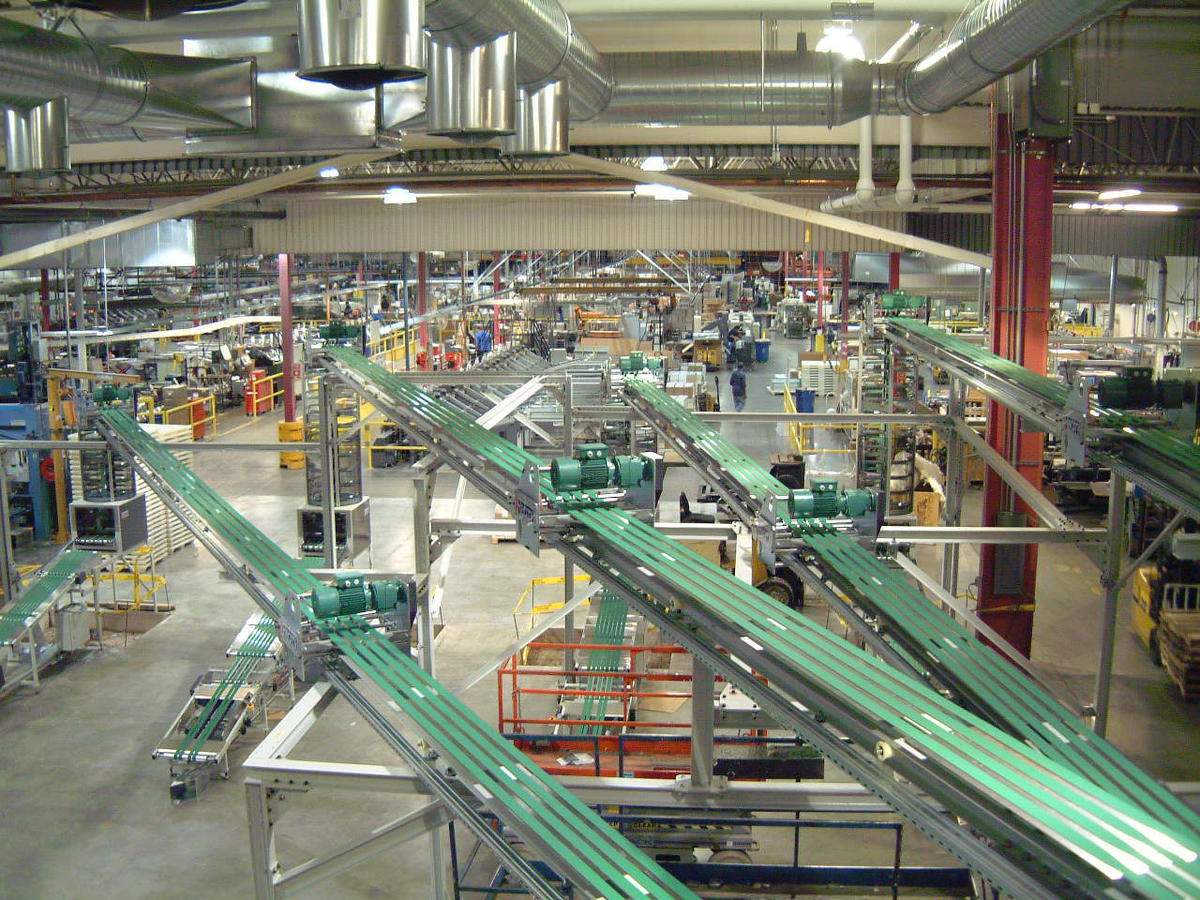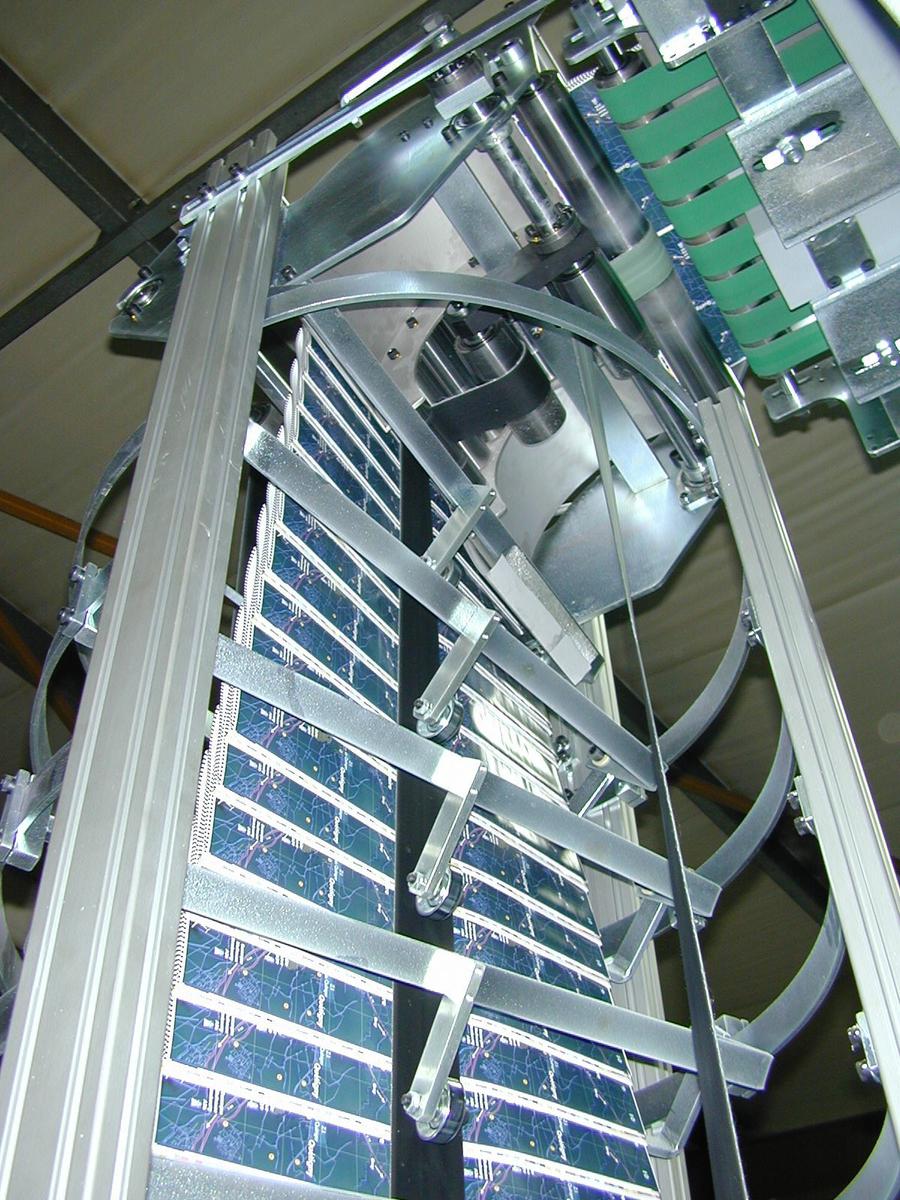 PDF FILE Overhead conveyors
FORMAT SIZES
Width from 200 to 500 mm (*)
PRODUCT THICKNESS
Mini : 4 pages – Maxi : 144 pages (*) depending on paper weight
TWIST
0° to 140°
INFEED HEIGHT
Mini : 250 mm – Maxi : depending on configuration
RAISING
Maxi : 4500 mm
PRODUCT ORIENTATION
Spine leading
> More
(*) Notes :
Production which associates several extream features can be impossible (product permitting)
Maybe you are looking for one of these machines ?