PALLET 1100 X 1300
The RECMI Industrie pallet dispenser allows automatic removal or insertion of pallets. Its unique concept, on the market of the unique pneumatic thrust cylinders, ensures high stability when storage and handling pallets. It ensures also a more secure environment.
The unique cylinder, allows to get a monobloc lifting structure. No setting of right/left synchronisation. Grids complement the safety of the machine.
Simple and robust design.
A very intuitive operator control panel allows to feed and diagnose
The automatic pallet storage/dispenser reduces the handling time, prevents accidents thanks to its running stability and protects against Musculoskeletal Disorders (MSD).
The pallets automatic handling prevents damaging the pallets wich means the reduction of the consumables cost.
> More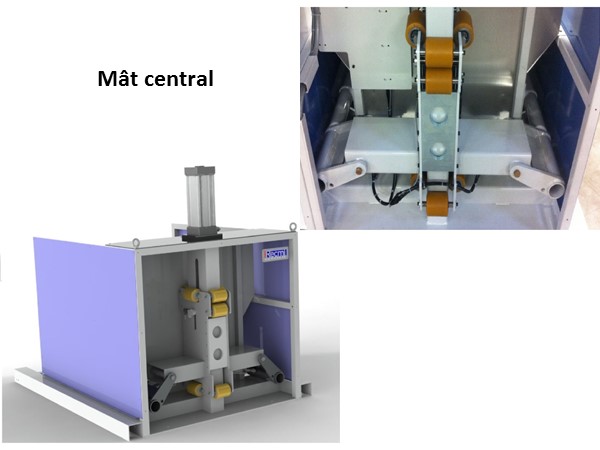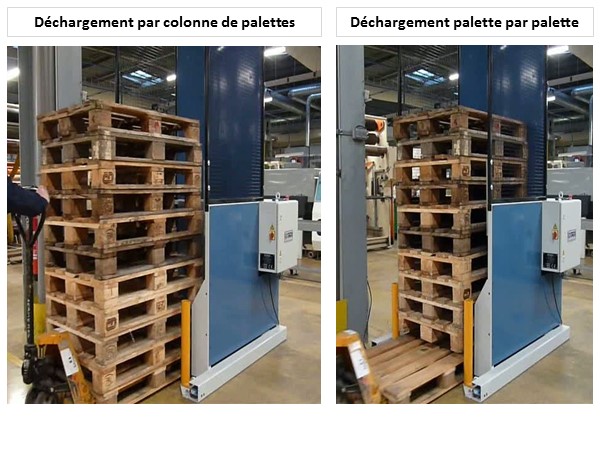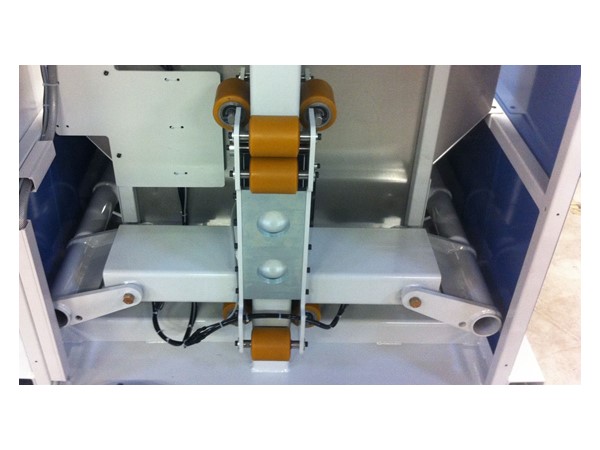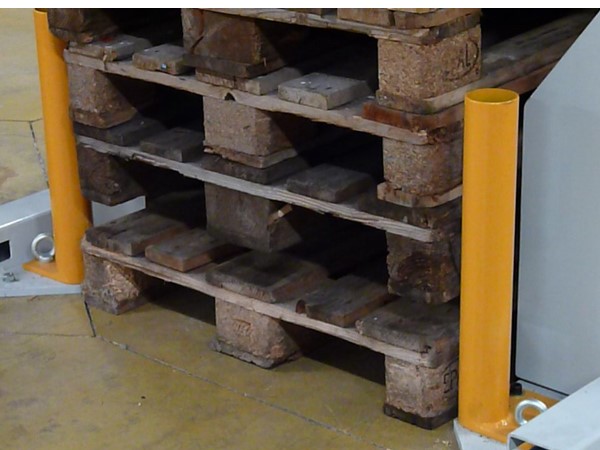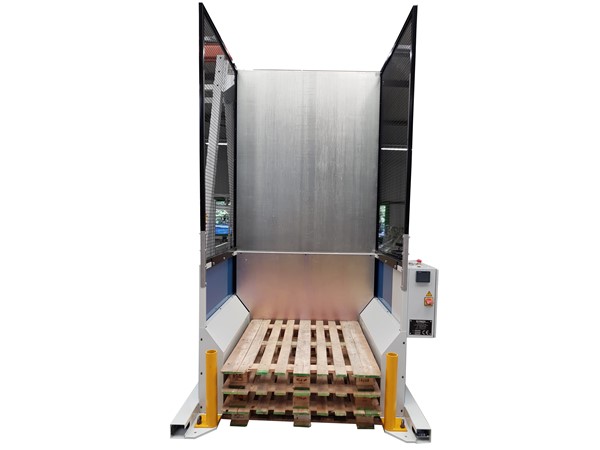 Automatic pallet stacker-dispenser
Storage capacity
20 pallets
Pallet support
Pallets, 1300 x 1100 x 150 mm, 25Kg Maxi. Other formats on request.
Footprint
Length : 1900 mm - Width : 1800 mm - Height (20 pallets) : 3000mm - Weight : 500 kg
Power requirement
230 V
Air requirement
50µ filtration - No lubricate, 6 bars - Consumption : 20 Nm3/hour (immediate consumption : 1000 NL/m)
Colors
Blue RAL 5007 / Off White RAL 7035 - Other colors on request
> More
Maybe you are looking for one of these machines ?