COBOFOLDER 300/310S
The RECMI collaborative robotic palletizer COBOFOLDER 300/310S allows to palletize products coming from finishing lines and folder deliveries (various formats of folded products and perfect binder products).
Without any grid or fence and equipped with laser scanners that detect any intrusion in work area, COBOFOLDER 300/310S offers reliable operation at speeds over 300 stacks/hour. The protection provided by the laser scanners allows the high operating capacity and strong batch pressing possibility that is necessary for handling of difficult products as asymmetric batches.
Mounted on rollers COBOFOLDER 300/310S can be easily shifted from one production line to another. A single operator can move the machine thanks a pallet truck. 
The RECMI COBOFOLDER is a machine resulting from the industrial technology and RECMI experience in postpress sector.
The collaborative robotic palletizer COBOFOLDER consists in:
a conveyor / loading table
a collaborative robot equipped with a specific tool, that ensures stack loading and droping onto the pallet
two pallet loading positions
Equipped with a FANUC robot , the COBOFOLDER guarantees reliability and durability under repeated use conditions with heavy products. The radius of the robot allows to palletize de high volume of products onto different pallet formats.
The RECMI COBOFOLDER has been checked by a certified EC body that noticed "0 non compliancy".
The speed rates of COBOLFOLDER allows to ensure palletizing at all types of folder deliveries.
Quick setting and start, uninterrupted operation thanks two pallet deliveries improve production efficiency of your finishing lines.
The RECMI collaborative palletizer eliminates repetitive and frees existing operators from time consuming tasks.
> More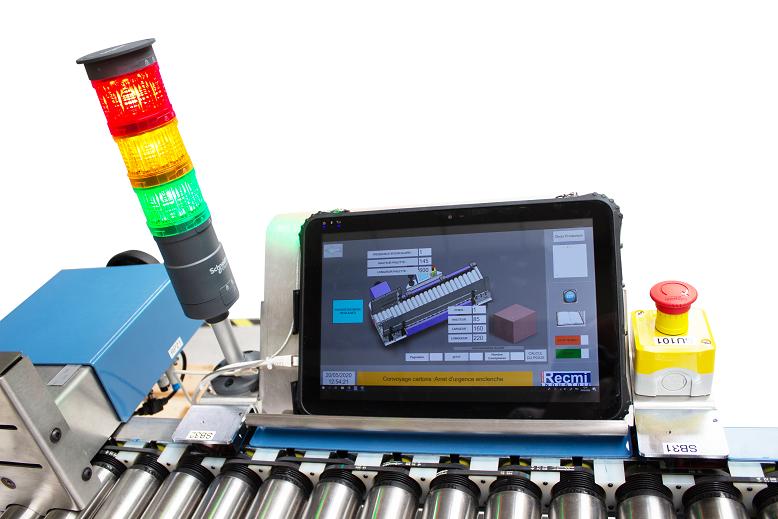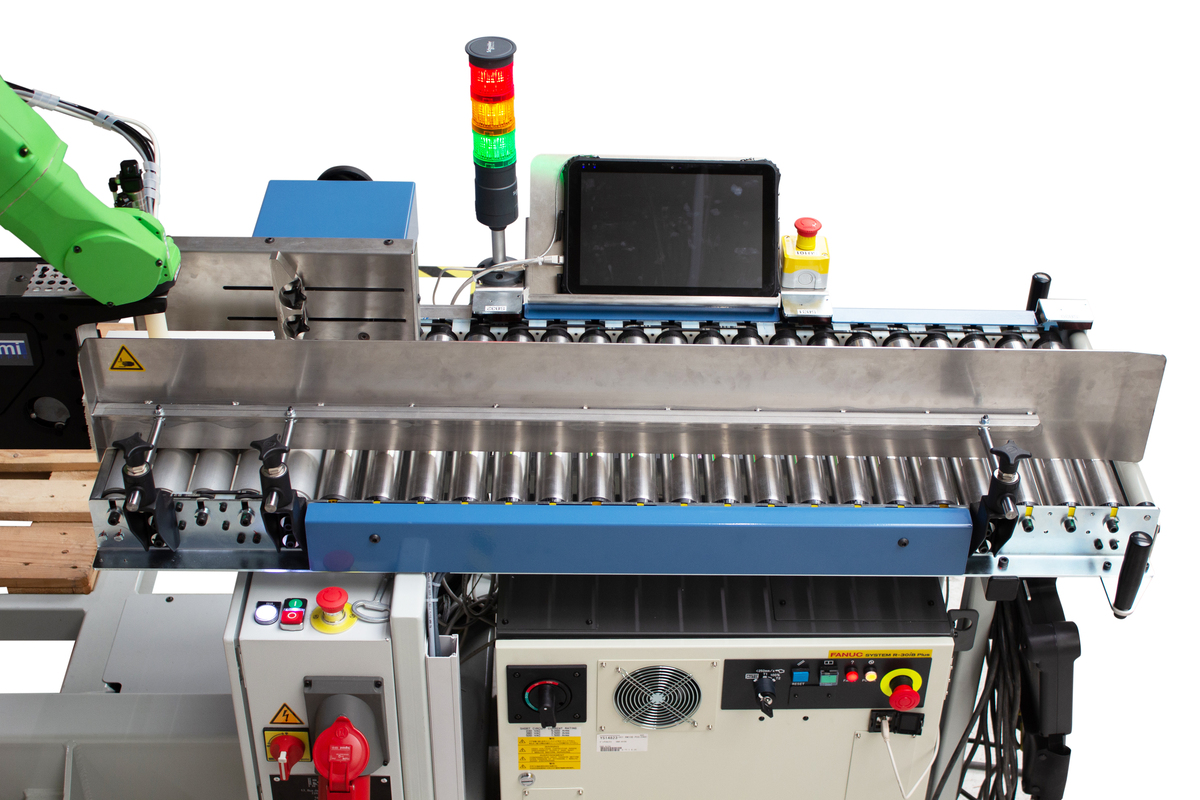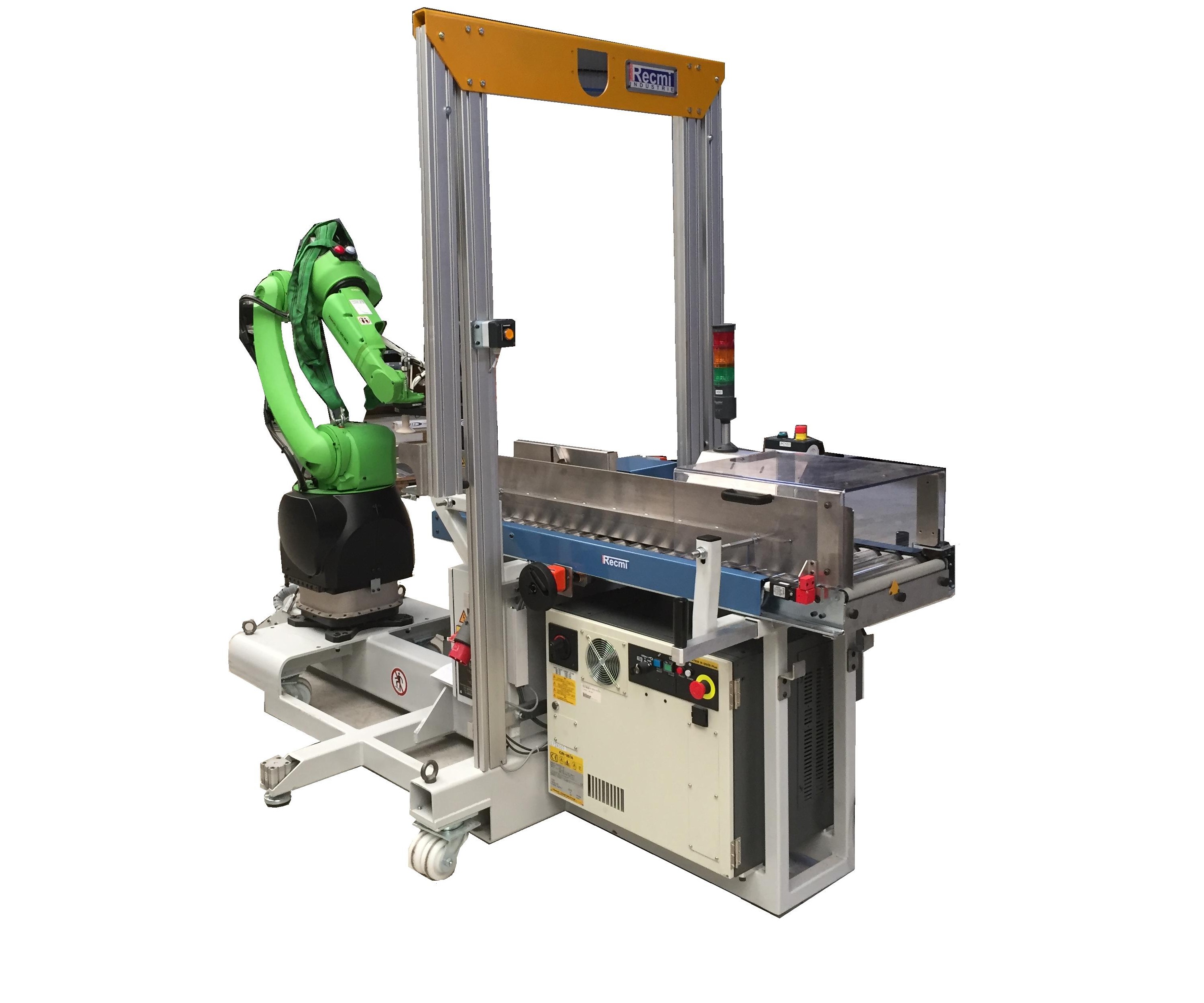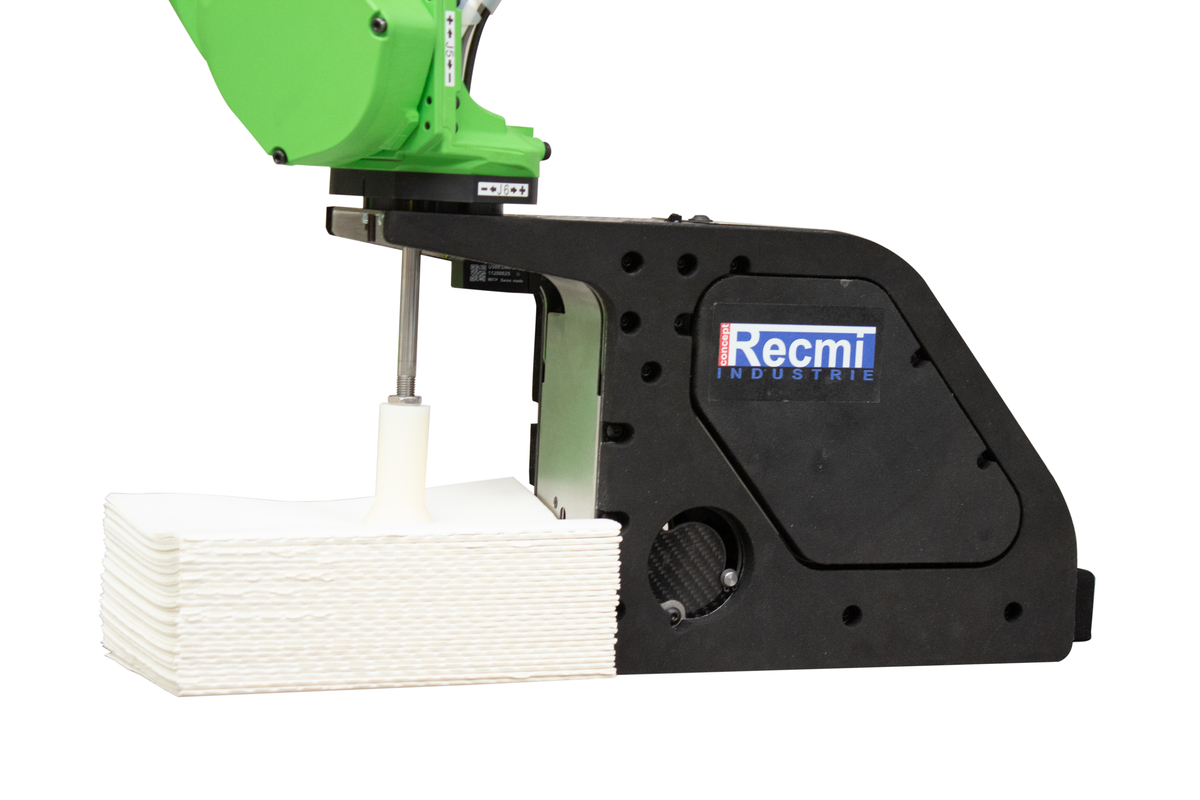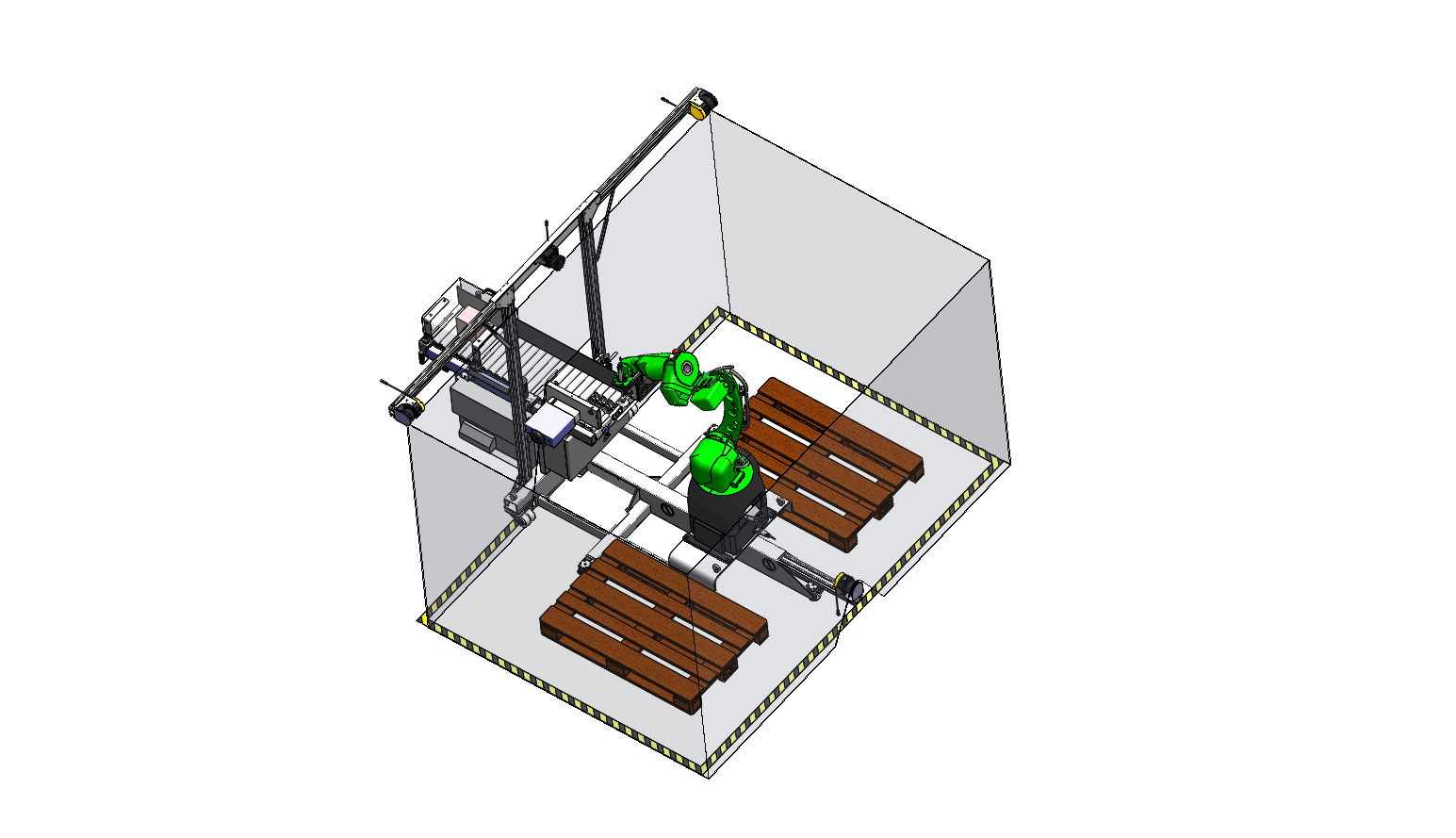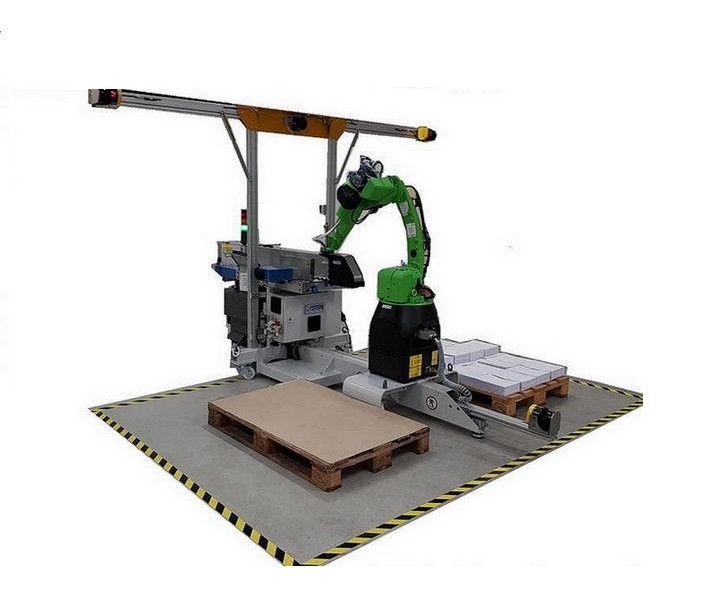 Documentation Cobofolder -EN
Speed :
from 240 to 300 stacks/hour
Gap between 2 palletized stacks, mini:
up to 0 mm (contiguous stacks)
Product formats :
mini: 127 x 150 mm, maxi: 315 x 360 mm
Stack weight, max :
8 Kg
Pallet dimensions :
800 x 1200 mm / 600 x 800mm
Pallet height, max. :
1000mm (pallet included)
Footprint :
2400 x 2420 mm
CE Conformity
> More
Maybe you are looking for one of these machines ?