Compensating Stacker TP300L
New compensating-stacker RECMI TP300L invites you to work with a new dimension thanks to separate rotation and ejection process.
General specifications
Automatic counting and stacking of offset and rotogravure signatures for any kind of fold (magazine, DP, Din A3, etc…)
Very good accessibility to all parts thanks to large pivoting guards
Easy to operate, easy to maintain
Pivoting operating control panel
Horizontal crushing / Jogging / separating sections prior to the stacking zone.
No adjustment separating section with jogger
Laser counter
Rotation and ejection in two separate operations.
Quick configuration change thank to an ingenious rotating design of the ejection module

Hand delivery
Motorized delivery
Single pusher or stack carriage for a securized ejection

CE certification
> More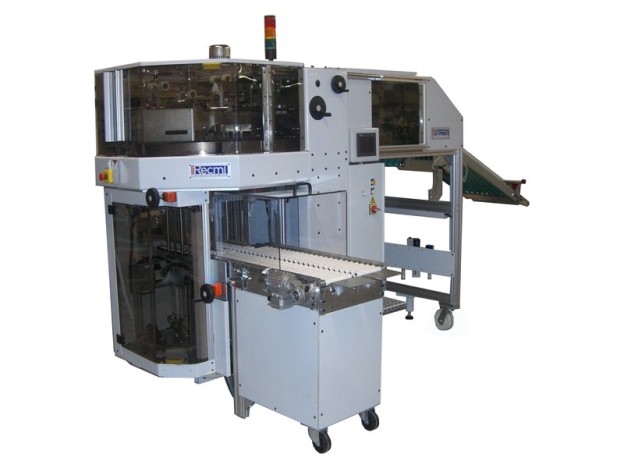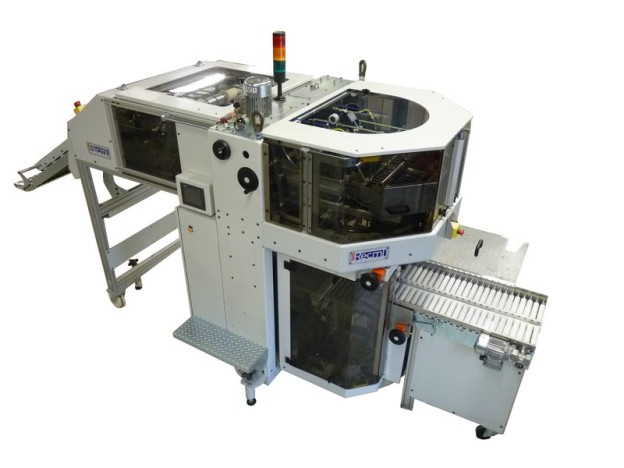 PDF FILE Compensating Stacker TP300L
Technical specifications
References of this product
MINIMUM FORMAT
100 x 140 mm
MAXIMUM FORMAT
340 x 500 mm
PAGINATION (OFFSET)
From 4 to 96 pages (depending on paper weight)
PRE-STACK HEIGHT
Maxi 150 mm
STACK HEIGHT
Maxi 300 mm
INFEED HEIGHT
From 400 to 1600 mm with conveyor – Direct infeed : 1415 mm
STACK DELIVERY HEIGHT
800 mm
> More
(*) Notes :
Production which associates several extreme features can be impossible (product permitting)
Others specifications can be available on request following customer's requirements.
RECMI Industrie chooses Schneider Electric MachineStruxure solutions for its compensating-stacker TP300L
Maybe you are looking for one of these machines ?