Combined Palletizer
With its single gripper, the RECMI Industrie Combined Palletizer handles logs and loose or strapped bundles without mechanical setting required.
A single palletizer for log and stacks palletization.
The gripper is the same for log and stacks palletization.
No mechanical seetings, neither tool changeover.
Slipsheet feeder
Turntable for stacks orientation
Batches storage in a buffer aera for palletization of a complete line of stacks
A true operator diagnostic with clear and illustrated screen
Intuitive and simple palletization software with various levels of operation depending on operator authorization.
Palettization on standard pallets. Format : 800 x 1200 mm
Other pallets sizes possible on request.
CE Certification
> More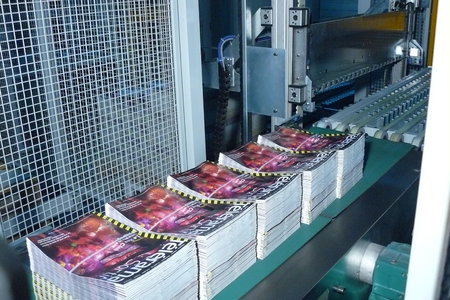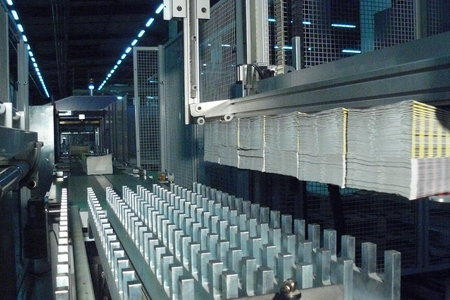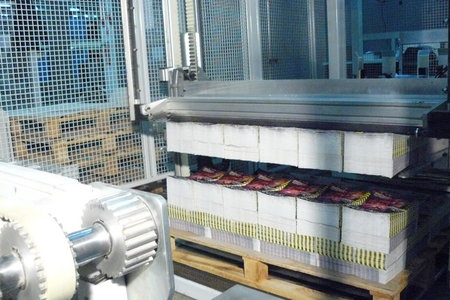 PDF FILE Combined Palletizer
Pallets conveying system (option)
. Empty pallets magazine (column of 10 pallets)
. Second possible empty pallets magazine (10 pallets more)
. Transfer of the empty pallet to the palletizing position
. Automatic ejection of the full pallet.
> More
Maybe you are looking for one of these machines ?