Palletizer MUX420 (3 deliveries)
RECMI palletizing robots are designed to process different format stacks on pallets in a traditional way.
The specific multi-function gripper allows the loading of the product, its removal on pallet. It has been designed to ensure an accurate guidance and a maximum respect for the handling of the differents formats products. It also enables palletizing joint and compact stacks in order to get stable pallets.  It is especially designed to handle the complex and various shape of productions from the folding equipment. The tool achieves automatic pickup of the sheets as well. 
Custom designed solutions for quick production change over
Our system allows a quick production change over (15 secondes) and is fitted to all types of folders.
It is made up of a fixe pickup station and a sliding or mobile conveyor inside. Whatever the stacker position, the sliding conveyor will follow its movement at the same time.
Settings and configuration of the palletizing mode
Arrival module / conveying of the products with a positioning system
Pickup station : Jogger module 5 faces of the stack
Handling station : Robotic arm equipped with a gripper (to palletize on pallets) with safety grids and sheets inserter.

Flexibility of the product removal
Stacks placement to ensure stability of the delicates stacks.
Automatic sheet inserting ensures the pallets stability.

Removal station with automatic pallets conveying line or bi pallets.
Control of the line with touch screen and constant diagnosis
> More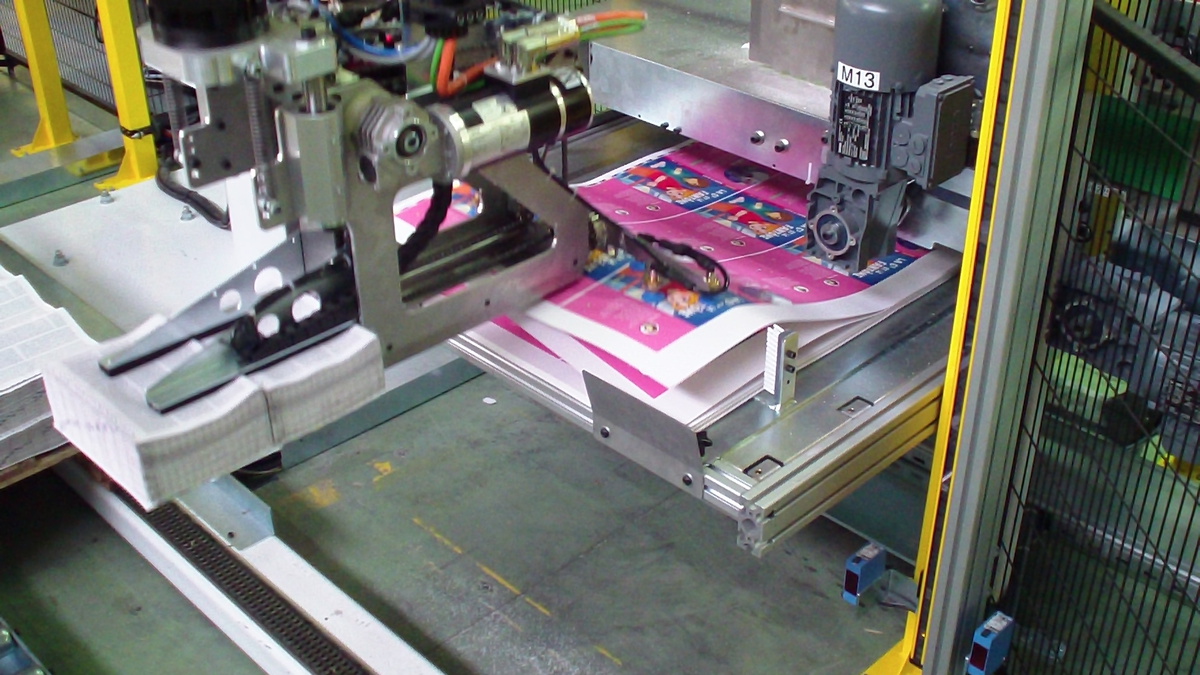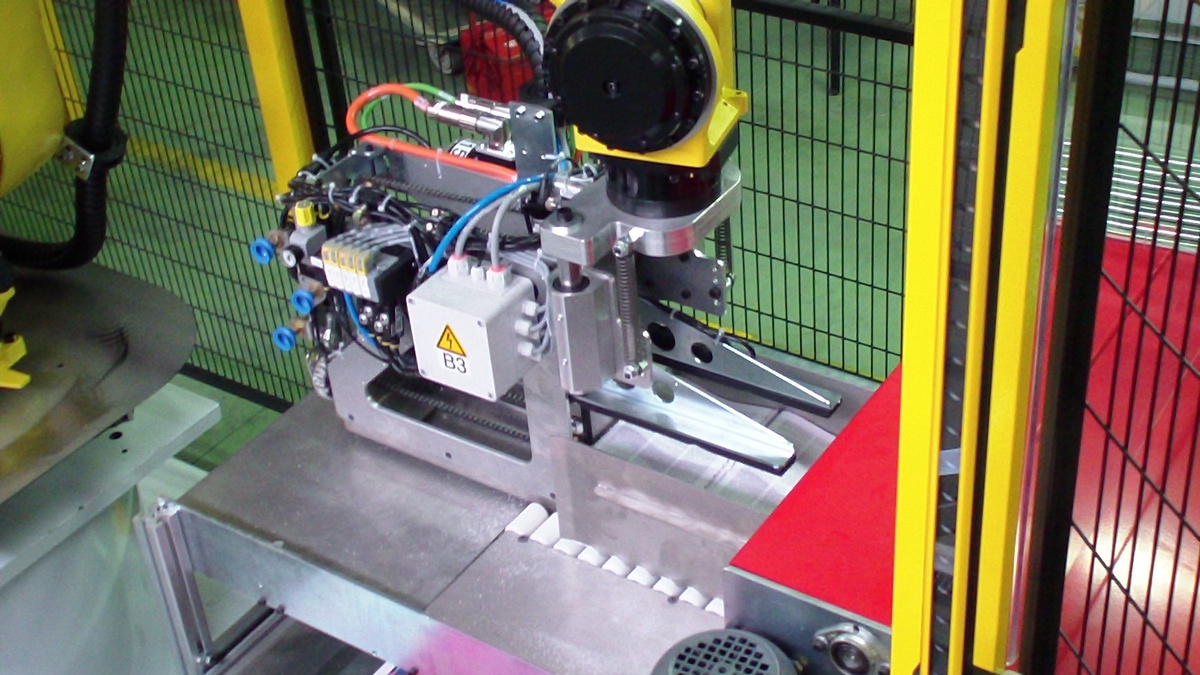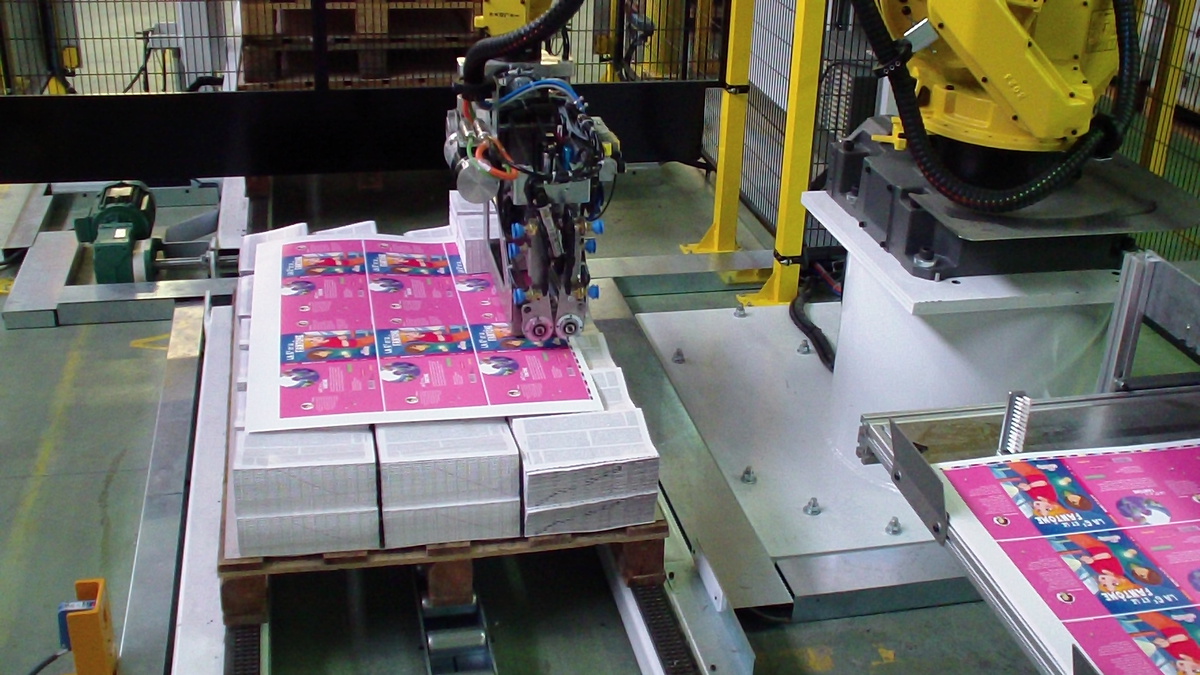 Palettization per minute max.
Stacks without interleaves / vertical gripper : 8 palletizations / minute
Stacks with interleaves / multi-function gripper : 6 palletizations / minute
Space mini between 2 palletized stacks :
Down to 0 mm (joint stacks)
Multiple palletization :
Per 1, 2 or 4 according to the format size (up to 24 stacks / minute according to the gripper and robot type)
Product length mini/maxi :
190 mm - 380 mm
Product width mini/maxi :
100 mm - 290 mm
Stack height mini / maxi :
30 mm - 210 mm
Stack weight maxi :
20 Kg
Pallets dimensions :
800 x 1200 mm / 1000 x 1200 mm / 600 x 800 mm
Pallets in and out :
Full automatic pallet conveyors
Process :
Full automatic (pickup, palletization, interleaf, pallet in and out)
Safety :
Safety grids. EC norm compliance - Level 4
> More
Maybe you are looking for one of these machines ?