Horizontal Log Stacker HP 1200
for offset and rotogravure signatures and any kind of fold (magazine, DP, Din A3, etc…).
General Features :
Automatic counting and stacking of offset and rotogravure signatures and any kind of fold (magazine, DP, Din A3, etc…)
Full electronic stacking regulation system (patented)

Superior log quality even for difficult productions
Avoid marking on signatures

Infeed pneumatic crusher rollers

Better fold quality and signature compression
Optimized stacking quality

Open accessibility to the log in formation. Direct access to the signatures entry point. All operations at floor level.
Dynamic stream gap device for high quality separation between logs.
Shingle stream reconnection.
Stream aligners
Laser counting of signatures
Telescopic gate at the stacker infeed.
Low infeed height for high visibility of shingle stream.
Automatic endboard feeders (capacity: 144)
Positive log transportation and automatic strapping
92 dB horn in case of problem
Telemaintenance system.
CE certification
> More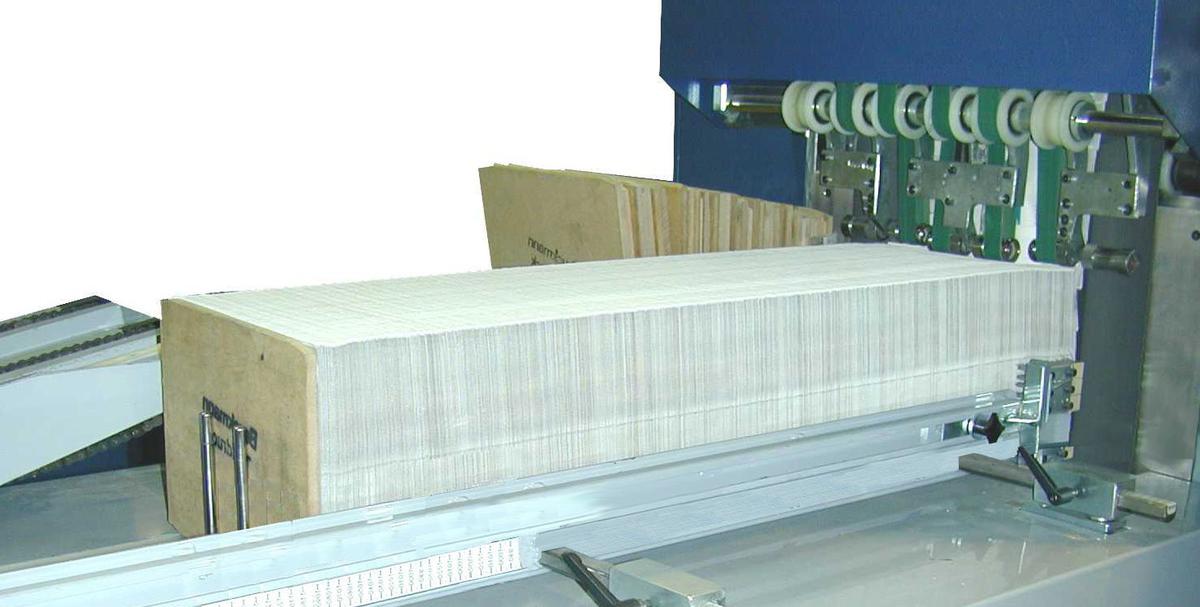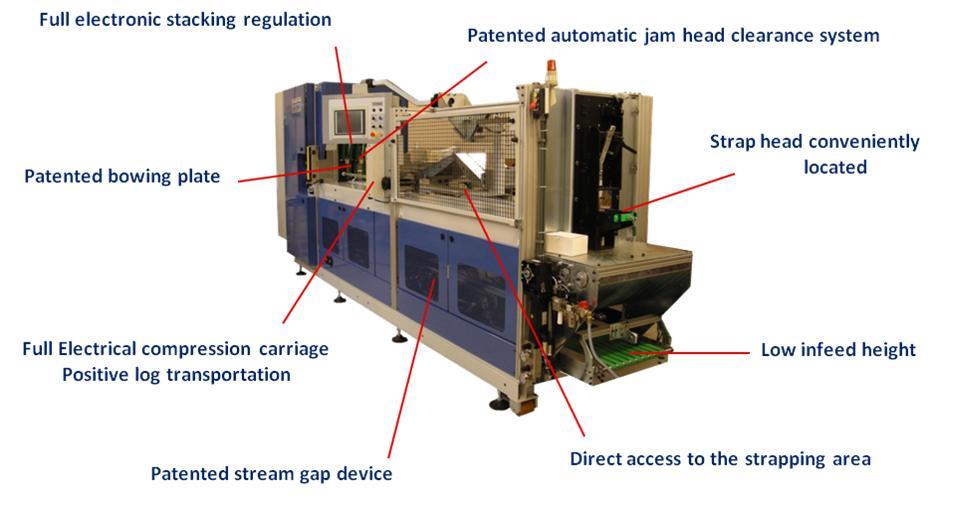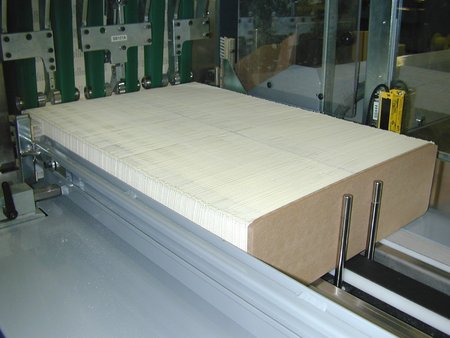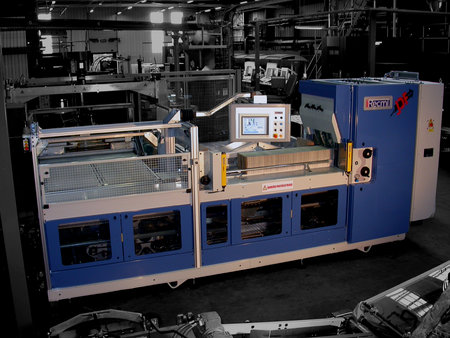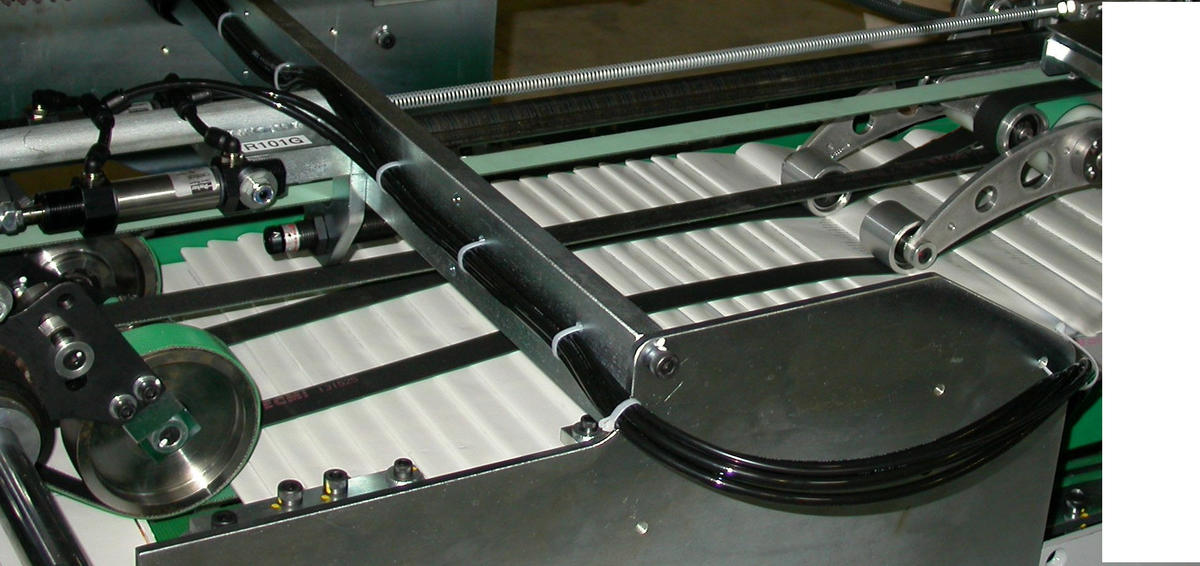 PDF FILE Horizontal Log Stacker HP 1200
LOG LENGTH
Between 600 and 1200 mm (*)
SIGNATURES MAXIMUM FORMAT
490 x 320 mm
SIGNATURE MINIMUM FORMAT
220 x 150 mm (down to 115 mm with small format kit) (**)
MINIMUM MECHANICAL CYCLE TIME
24 s (following stapper and conditions) (***)
MINIMUM WARRANTY EFFECTIVE CYCLE TIME
30 s
SPINE ORIENTATION
Spine leading
INFEED HEIGHT
250 to 550 mm
LOG DELIVERY HEIGHT
1150 mm
PAGINATION (OFFSET)
4 to 64 pages and more depending on paper weight
PAGINATION (ROTOGRAVURE)
12 to 144 pages
PAPER WEIGHT
40 to 130g/m²
ELECTRICAL SUPPLY
3 x 400 V (-10% ; +10%), 50 Hz, 25A
AIR REQUIREMENT
Consumption : 5 Nm3/h maxi, Pressure : 6 bars
WEIGHT
4100 kg
> More
(*) Notes :
Production which associates several extreme features can be impossible (product permitting)
(*) Calculation of the compressed log maximum length must consider endboard thickness, compression rate, and paper thickness variation.
(**) Optional kit for small formats :
Minimum height : 120 mm depending on strapping system.
(***) Minimum mechanical cycle time has been measured in our workshop. To reach such a cycle time needs a perfct knowledge of production parameters by the operators and well maintained equipment following manual instructions.
Only the minimum effective cycle time is warranted.
Others specifications can be available on request following customer's requirements.
Maybe you are looking for one of these machines ?