ROBOFOLDER 360 - Robotic palletizer for folder deliveries
ROBOFOLDER 360 is a robotic palletizer especially adapted for palletizing of products coming from folder deliveries and finishing lines: stacks of notebooks, glued square spines, magazines. There are different versions from STANDARD VERSION to FULL AUTOMATIC VERSION. Designed for medium and fast speeds, ROBOFOLDER 360 is equipped with a 6-axis FANUC robot, that can palletize at speeds of up to 360 palletizations / hour depending on the product. The specific gripper ensures precise gripping of the packages and the integrated insert removal system enables highly stable pallets to be produced.
Accessibility a visibility
Fluidity of movements
Respect of the products
Variety of formats
ROBOFOLDER 360 Robotic palletizer for folder deliveries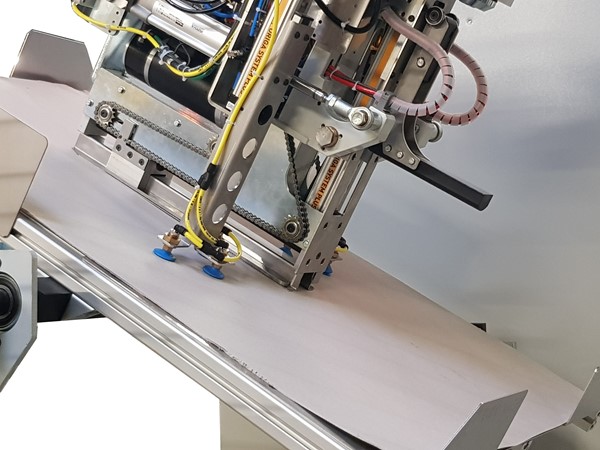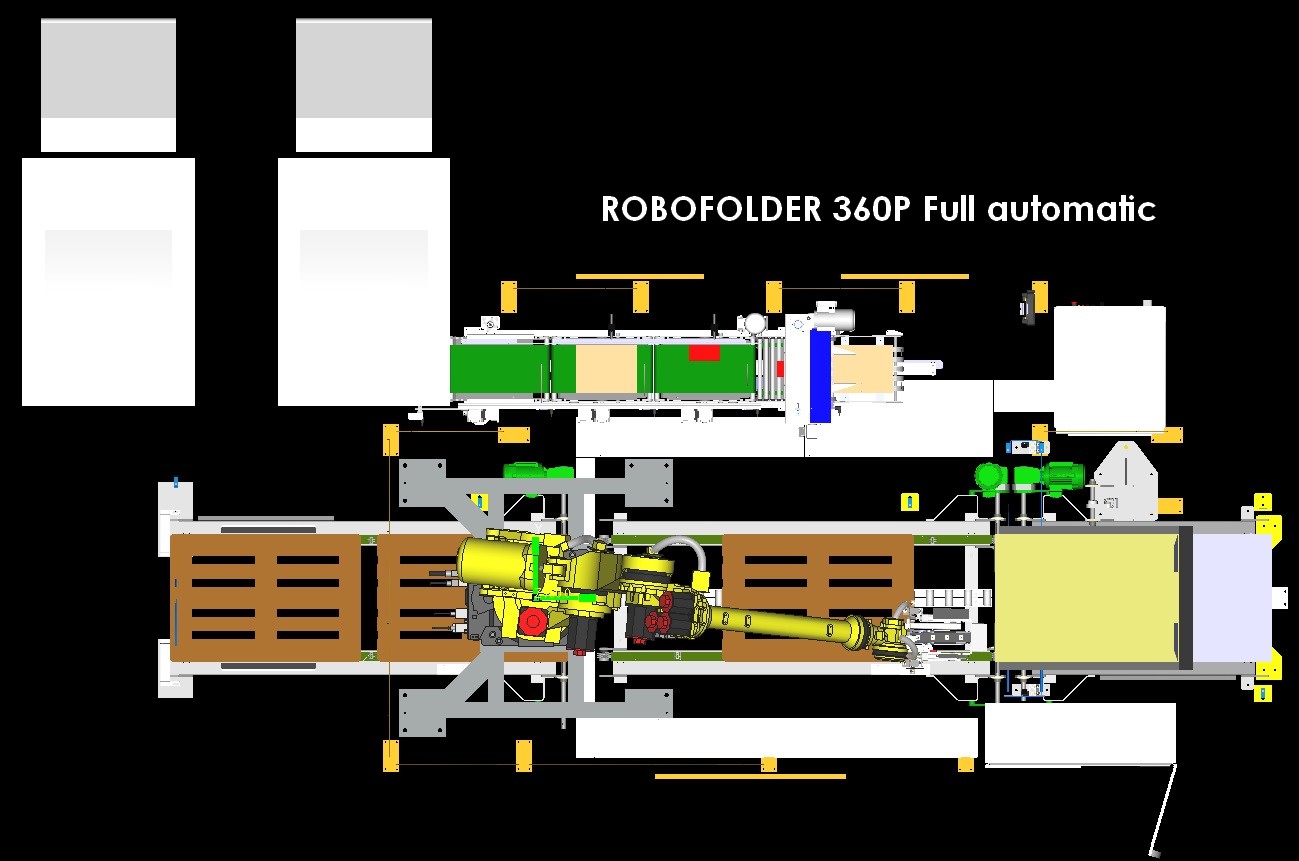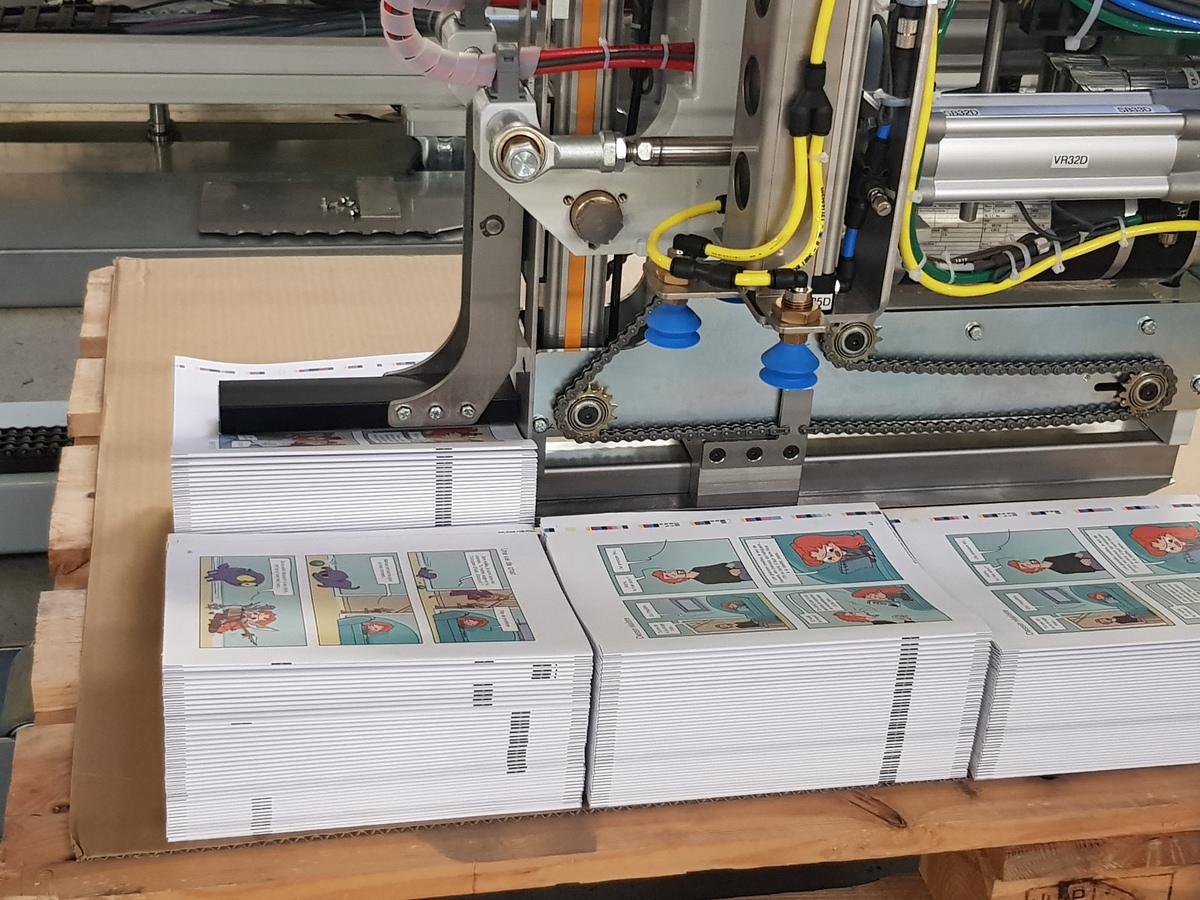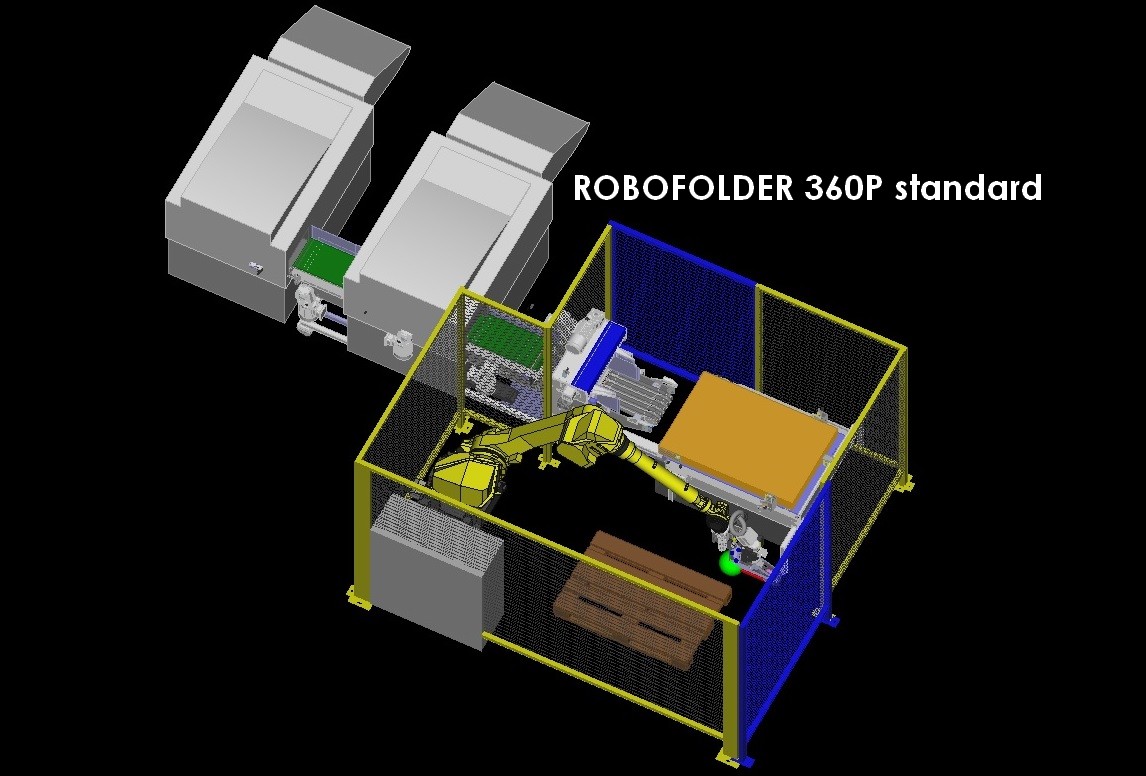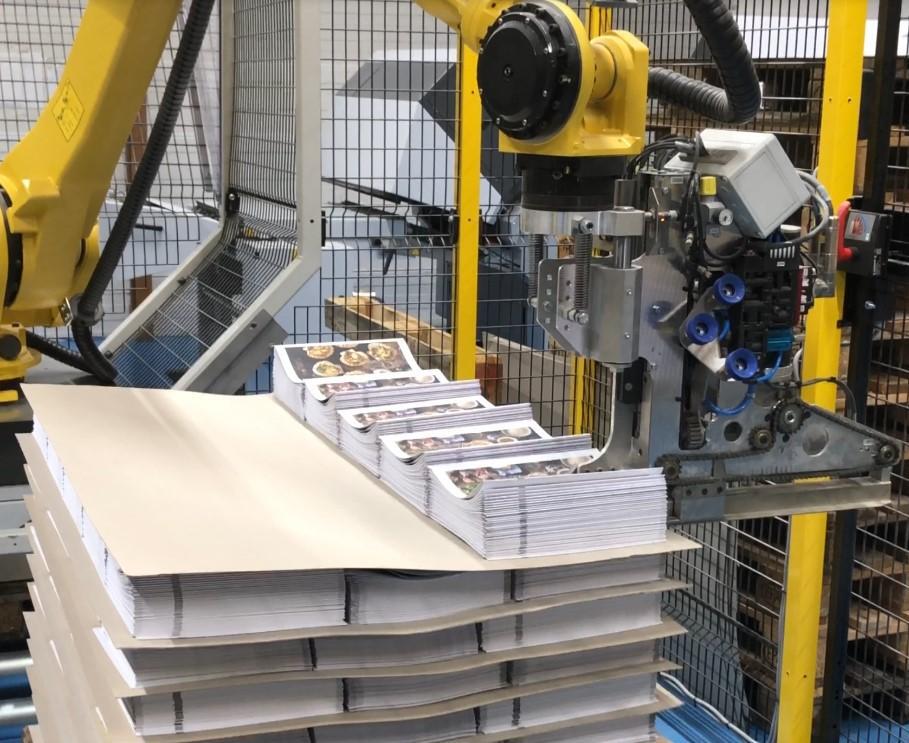 Maybe you are looking for one of these machines ?