Log Palletizer
RECMI Industrie Log Palletizer handles flat logs without compression. Logs are smoothly unloaded thanks to gripper' retractable flat support and retaining system that enable to keep their initial form.
Palettization with tray. The log is transported on a rooling out tray and placed on the pallet with no recompression.
Palletization on standard pallets. Format : 800 x 1200 mm
Other pallets sizes possible on request
CE Certification
> More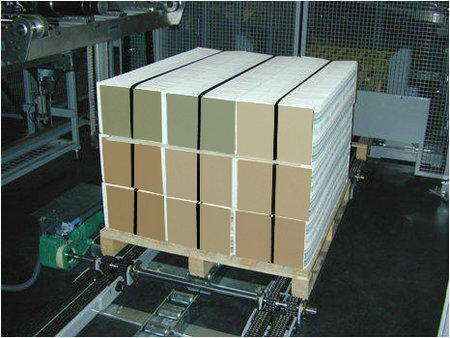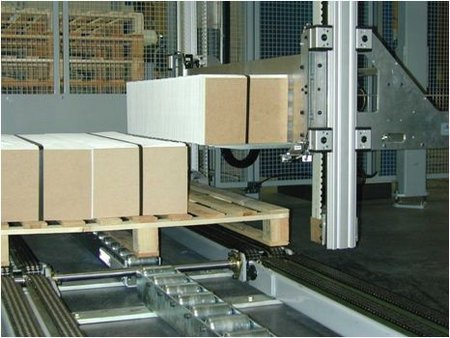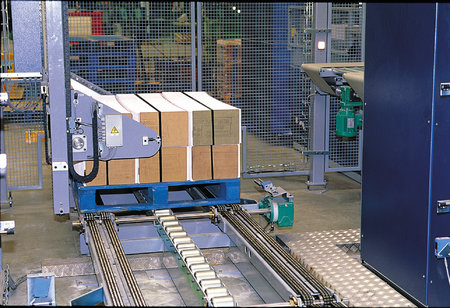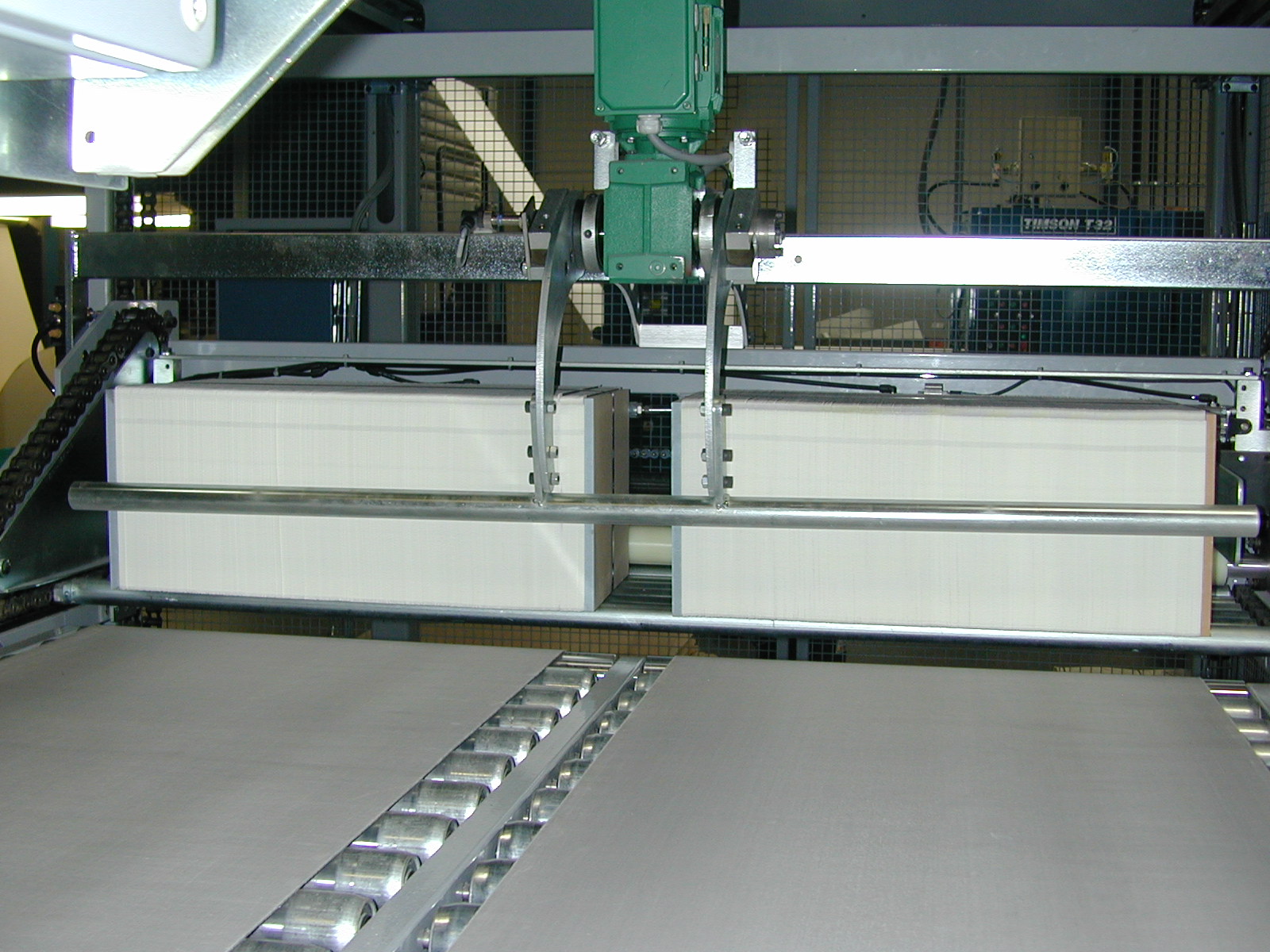 Pallet conveying system (option)
Empty pallets magazine (column of 10 pallets)
Second possible empty pallets magazine (10 pallets more)
Transfert of the empty pallet to the palletizing position
Automatic ejection of the full pallet.
> More
Maybe you are looking for one of these machines ?