ROBOFOLDER 700
The ROBOFOLDER 700 is the latest RECMI palletizer designed for finishing lines. Equipped with two FANUC robots, the robotic palletizer ROBOFOLDER 700 makes it possible to palletize production from high speed folder deliveries. The robot arms are equipped with specific grippers, automatically adjustable, that can process different formats while respecting the products. The grippers are also multifunction, they can simultaneously pick up the package and pick up the insert sheets, which guarantees the running at high speeds even when palletizing with inserts.
Airy design
Fluidity of movement
Respect of the products
Ability to manage two different productions 
ROBOFOLDER 700 Robotic palletizer for high speed deliveries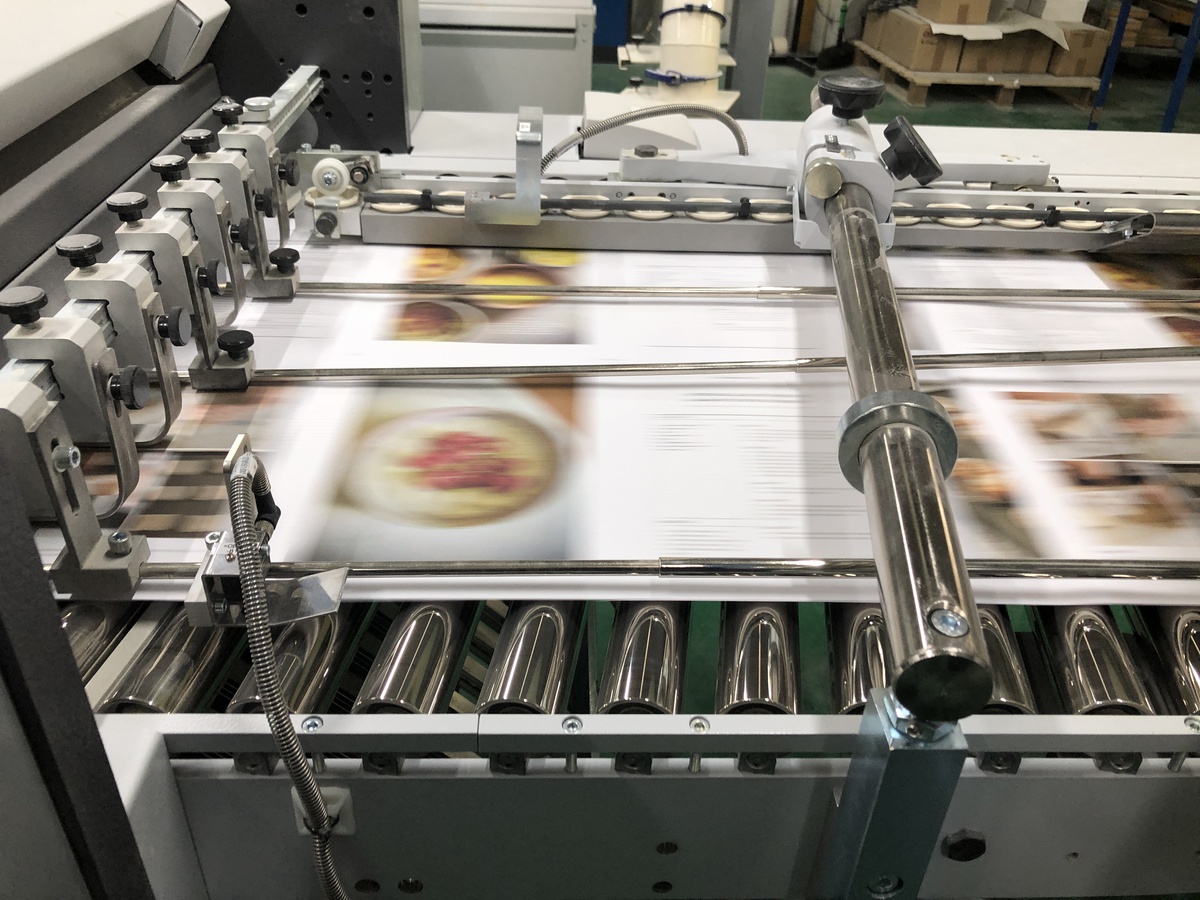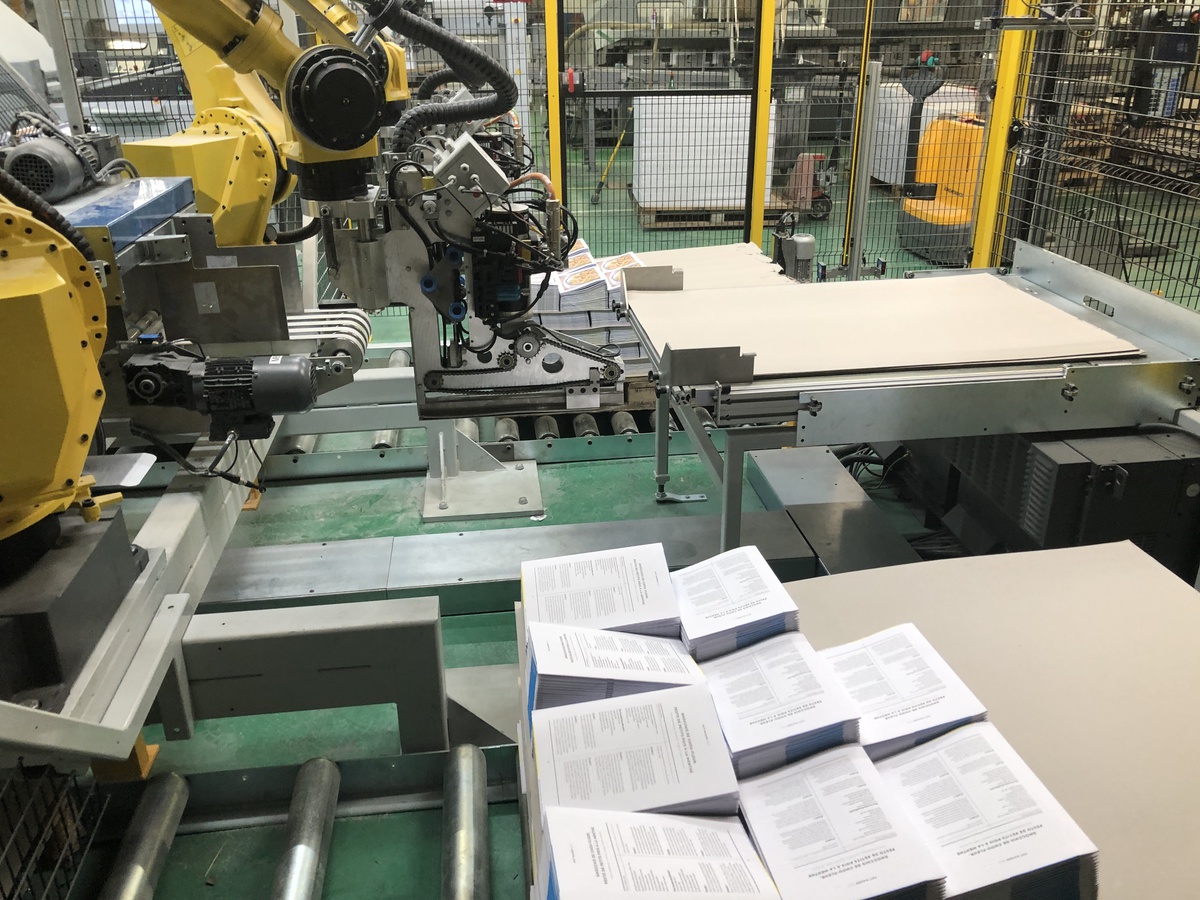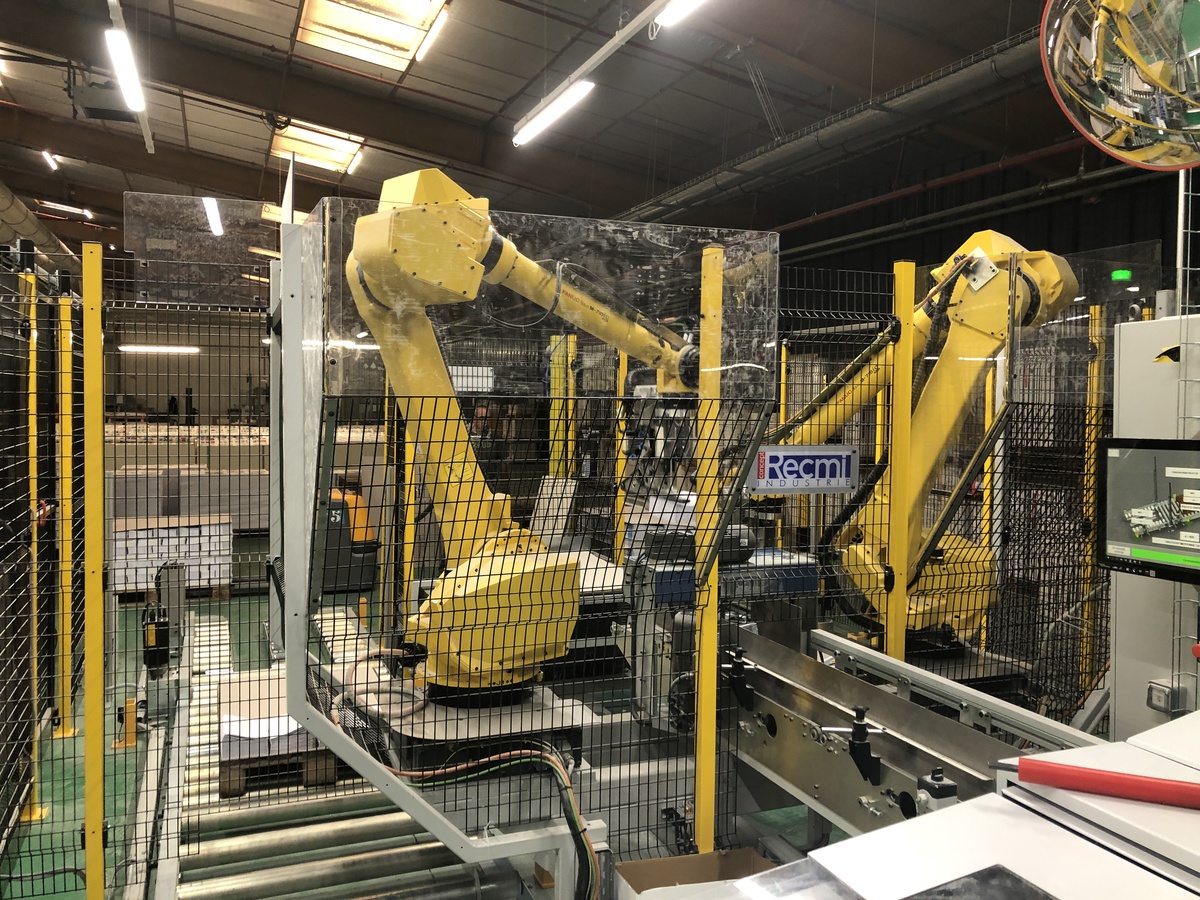 Maybe you are looking for one of these machines ?